Voted #1 in Naples for 9 Straight Years
Bayfront Marina offers Land and Water Adventures for All:
Bayfront Marina and the Bayfront Lifestyle offers the opportunity to experience Naples actively on the the water by boat, kayak or SUP. Or on land by Segway or Bike to world renown beaches and historic sites firsthand. From land activities to on the water activities, there is something for everyone to enjoy. Boat rentals offering hands on boating, fishing, shelling, and enjoying the waters of Naples. All………… Offered by Naples Extreme Family Fun Spot:
When you're looking to be out on the water, come visit us at Extreme Family Fun Spot to relax and have fun with our brand-new boats and other vacation equipment rentals.
Explore the Gordon River or Naples Bay on our brand-new fishing charter boats. You can save money on your next reservation with our monthly specials or membership in our boat club!
Since 2003, we have served the Naples community with the best rentals and tours for family-friendly entertainment!
You will have the time of your life when you book a rental or tour with us! From boat rentals, bikes, and fishing to paddleboards, kayaks, and the pontoon rental Marco Island, FL residents love, we have something for everyone!
Bayfront Naples Florida Boat Rentals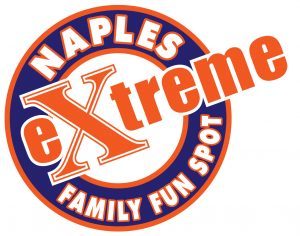 Extreme Family Fun Spot Naples Florida
Renting one of our boats is a great way to explore our waterways and see our city's natural beauty. Boats are available that carry up to 15 passengers, so bring the whole family!